The Perfect Duo: Cardbox Packaging Packs Detergents of Henkel Company.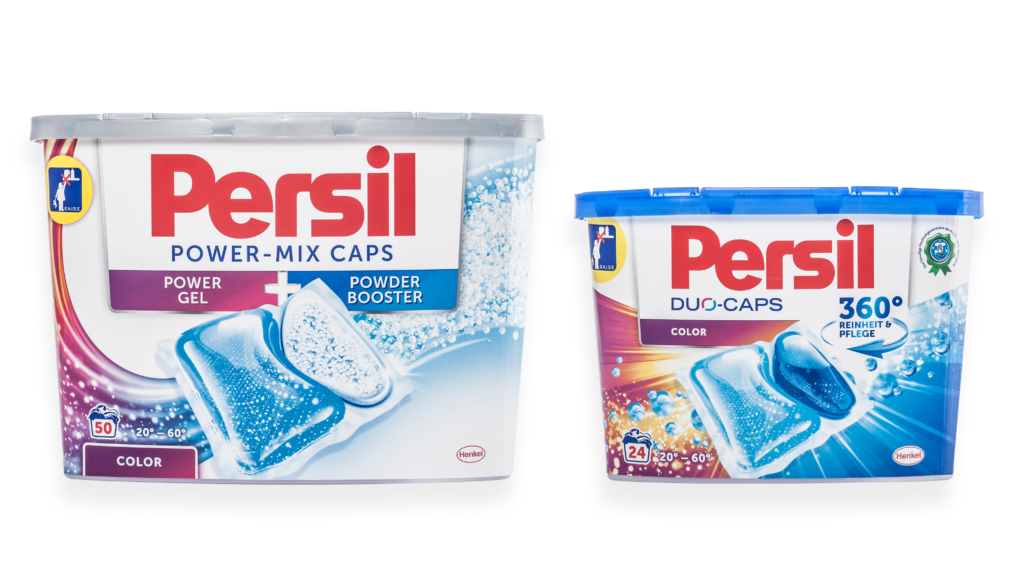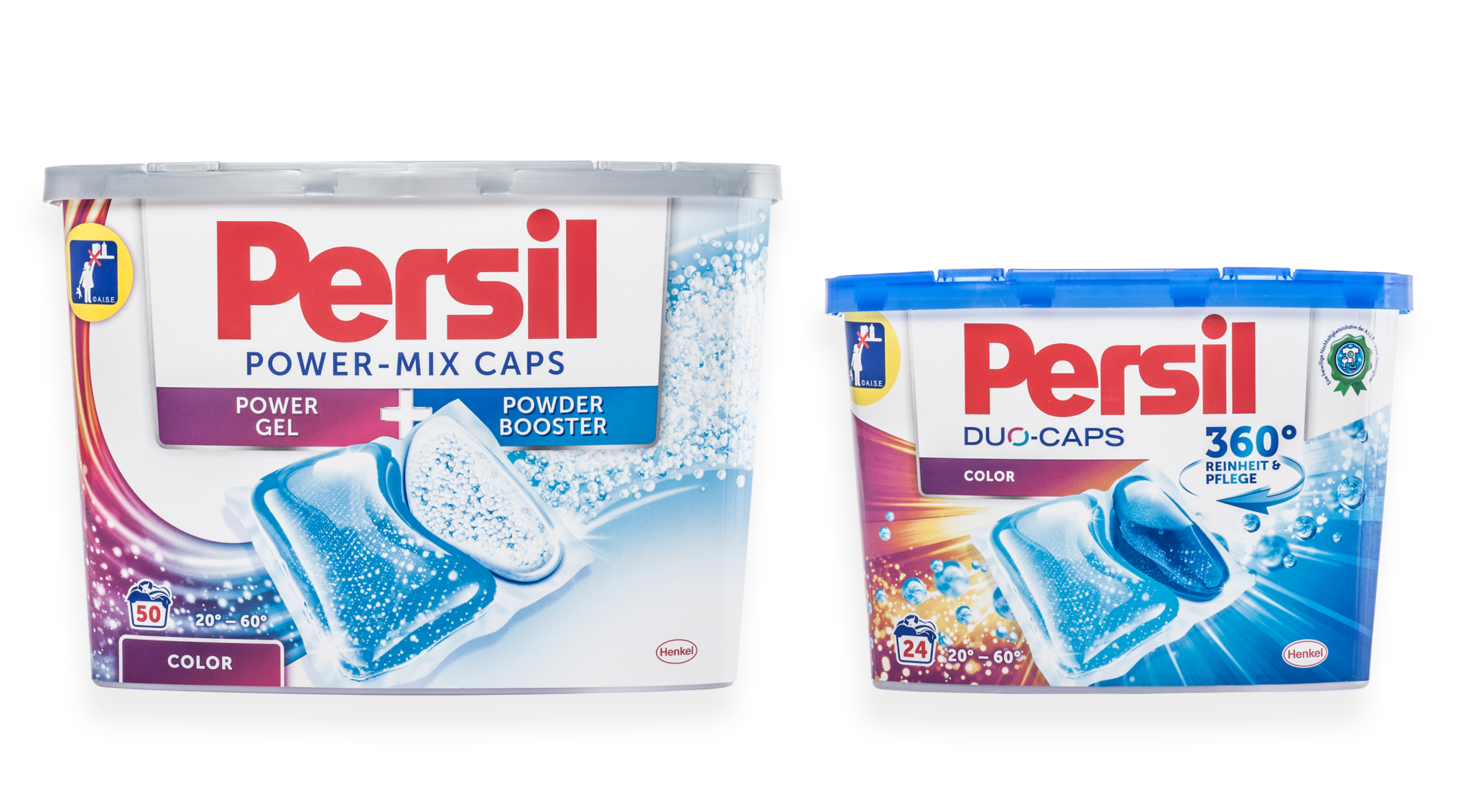 Duo-Caps and Power-Mix Caps are fully water-soluble and guarantee perfectly clean laundry even at temperature of 20°C. Owing to two separated chambers, it is possible to combine not only various washing gels, but also liquid and powder detergents together. The original packaging in transparent plastic containers was turned into a non-transparent one in 2015.
To ensure an attractive appearance, Henkel decided on an alternative packaging solution from Greiner Packaging: K3®-F – a combination of cardboard and plastic, which scores by an appealing design, but also helps to reduce the plastic consumption. Cardbox Packaging contributes with its expertise in printing and processing technologies towards a successful output on POS. Thanks to its impressive possibilities of improvements, Cardbox Packaging was able to provide important impulses, playing a key role in satisfaction of local markets.
The packaging made of cardboard-plastic combinations has been popular in food industry for years. K3®-F, equipped with a special folding wrap, stands for an ideal packaging solution for Henkel's Duo-Caps and Power-Mix Caps.
Its innovative patented tear-off system makes it easy to separate the cardboard wrap from the plastic container and recycle it. A ratio of plastic in the packaging has been distinctly minimized, while retaining the container's stability by the cardboard wrap. A surface of the cardboard is pleasant to touch and catches customer's attention on shelves. Henkel company offers Duo-Caps and Power-Mix Caps detergents under various brands (including Persil) in more than 25 countries.
Plastic containers and folded cardboard wraps are supplied to Henkel company separately. In this way, inventory levels can be reduced to minimum, despite a variety of possible designs.