Karlo Spoon wins European Carton Excellence Award 2021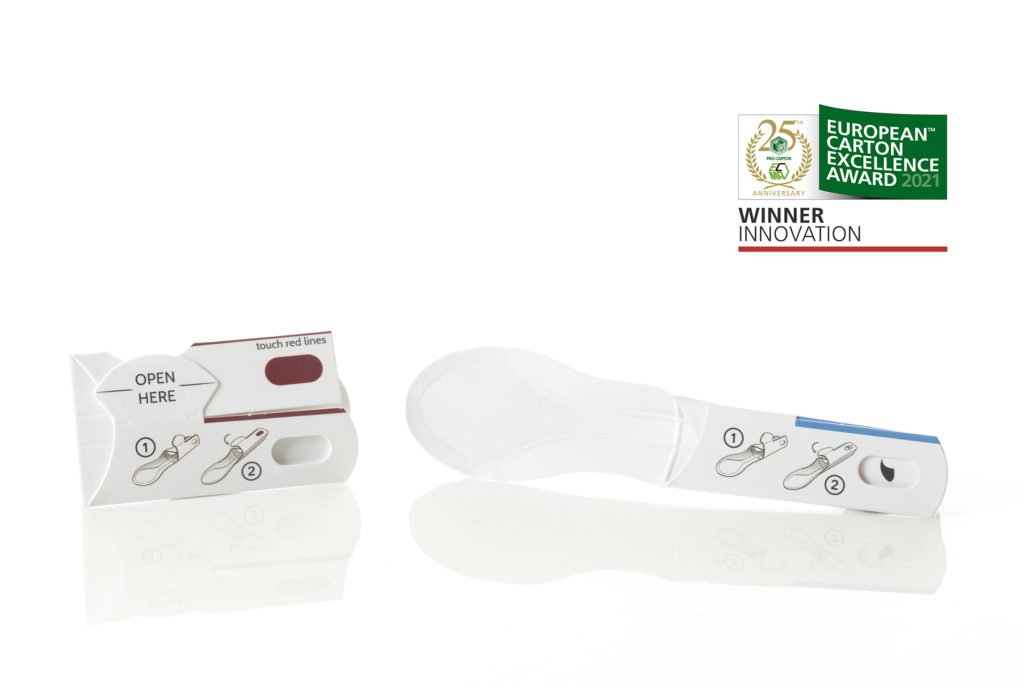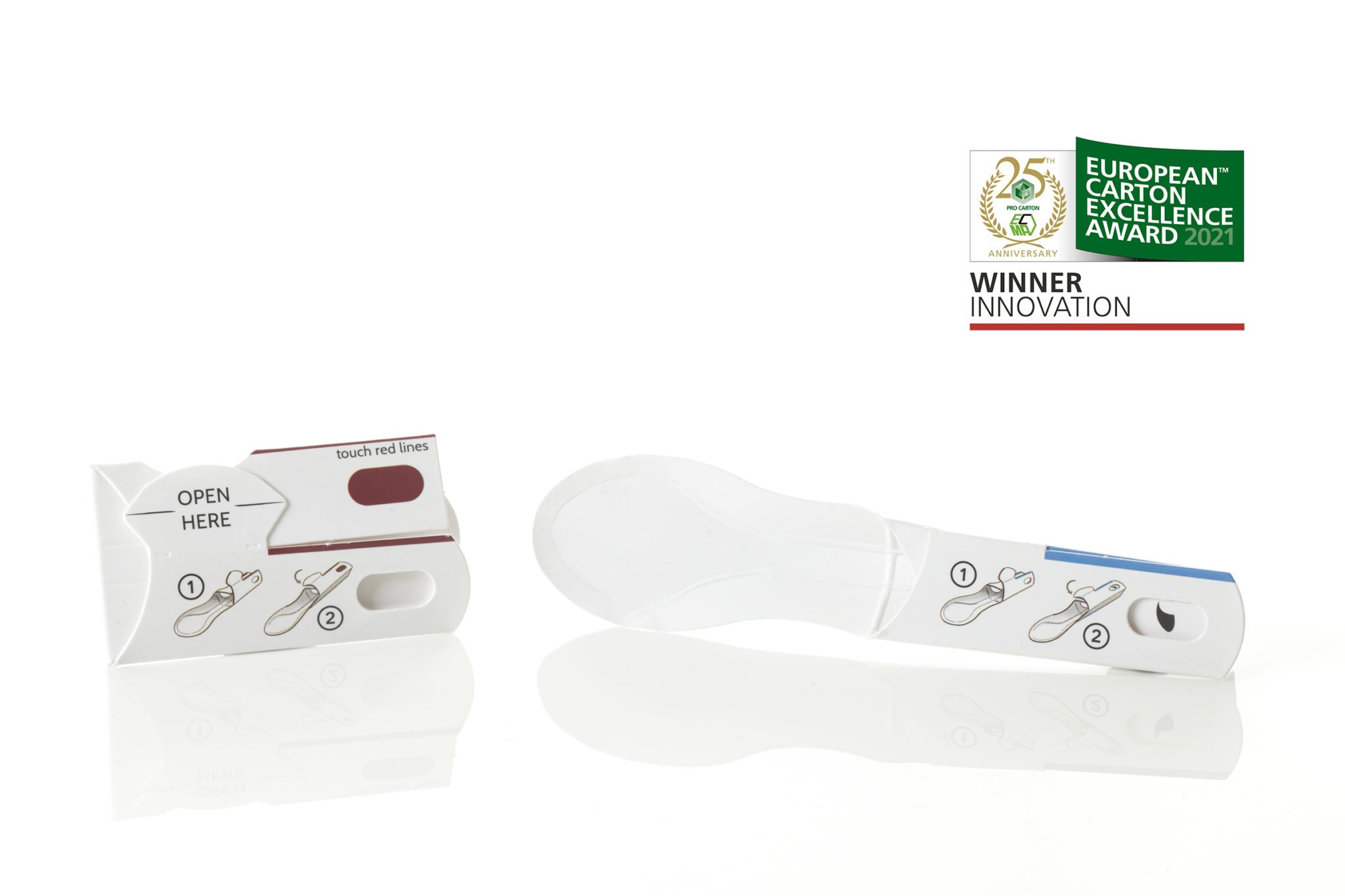 Vienna, September 2021. Cardbox Packaging has been recognized by the organizers of European Carton Excellence Award and earned Innovations Award 2021 with Karlo Spoon. It is already the second hit of Cardbox Packaging in the competition. The previous year Cuckoo Ice Cream won in the same category. With this recognition, the company can enter Worldstar Packaging Awards 2022.
In response to the 2021 ban on disposable plastic cutlery, Cardbox Packaging presented its first cardboard spoon on the market in 2020. The further development, however, resulted in an even smarter packaging solution for dairy and convenience food. Introducing the Karlo Spoon, a joint development with Greiner Packaging, is another step forward in this project which has become an official part of the portfolio in February 2021. Up until now, millions of spoons have been sold.
Klaus Hockl, managing director of the group, states: "It is another sustainable innovation of Cardbox Packaging which has been awarded. We are highly motivated that our innovative solutions will be a part of our daily life in the future. We are very proud of our development team!"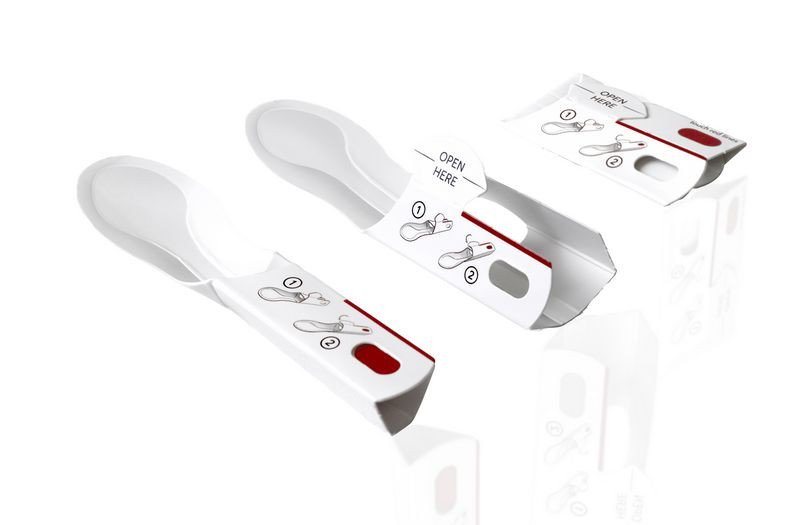 The innovative spoon seems to be a game changer in disposable cutlery range. Jean-René Truttmann, a member of the jury, commented: "The jury has not seen many products on the market like this spoon and we believe it will be really popular with consumers. The spoon is delivered folded so is very compact, is easy to unpack and assemble and the structural design ensures that it holds food really well." Truttmann concludes, "disposable cutlery was previously made of plastic, sometimes of wood, but this one is 100% paper based making it recyclable and sustainable."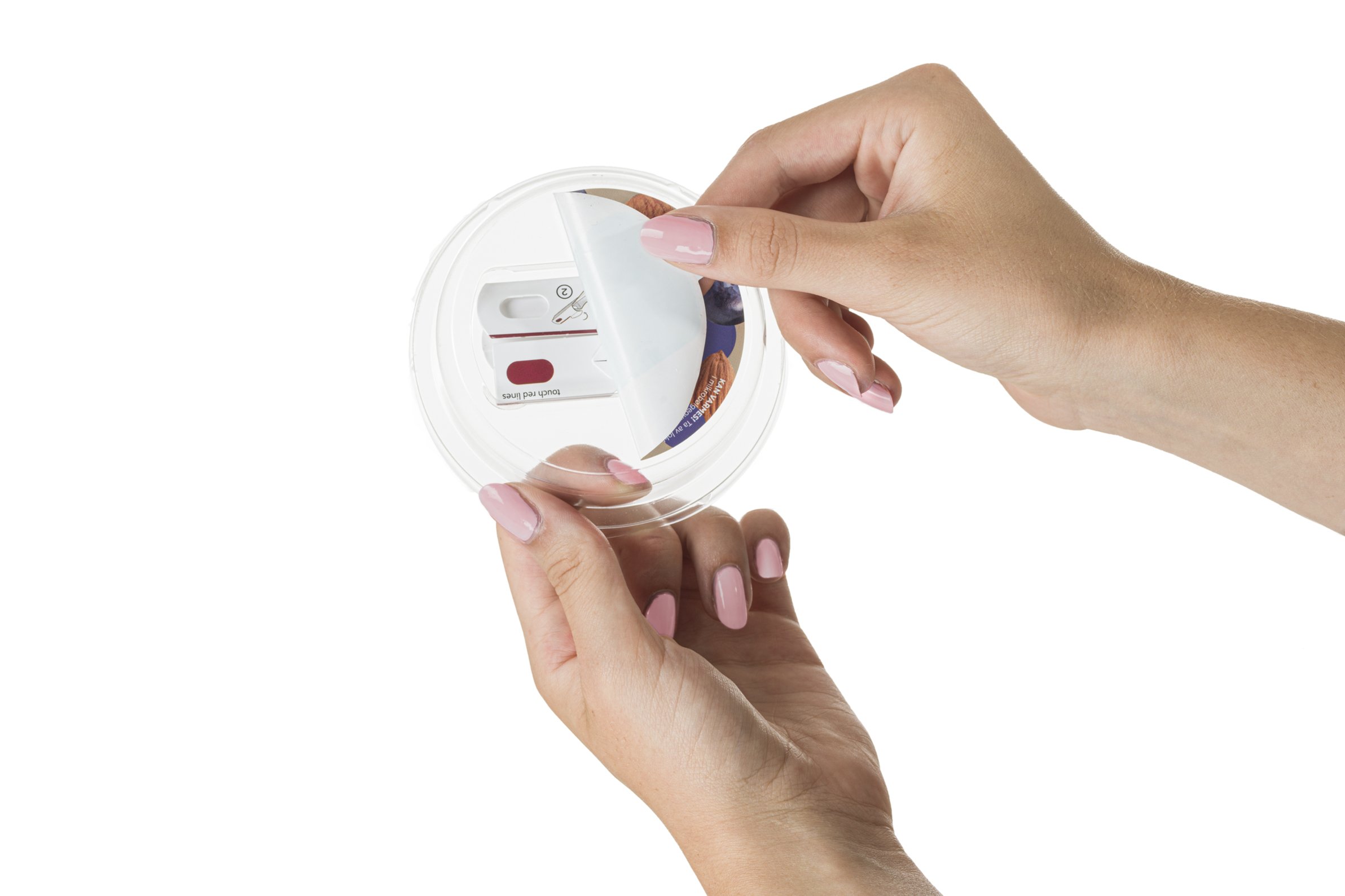 About Cardbox Packaging
Cardbox Packaging is an international producer of high-quality and sophisticated cardboard packaging in the luxury and branded goods sector, with a particular emphasis on the food industry. Maintaining the highest quality standards and ensuring customer satisfaction are its top priority. Cardbox Packaging benefits from its lean structure with locations in Austria, the Czech Republic, Serbia and the United States (Pittston, PA). It is an attractive, expert partner for the European and American markets, particularly in the confectionery, food, cosmetics, and healthcare sectors.
About Greiner Packaging
Greiner Packaging is a leading European manufacturer of plastic packaging in the food and nonfood sectors. The company has enjoyed a reputation for outstanding solutions expertise in the fields of development, design, production, and decoration for more than 60 years. Greiner Packaging responds to the challenges of the market with two business units: Packaging and Assistec. While the Packaging unit focuses on innovative packaging solutions, the Assistec unit is dedicated to producing custom-made technical parts. Greiner Packaging employs a workforce of nearly 4,900 at more than 30 locations in 19 countries around the world. In 2020, the company generated annual sales revenues of EUR 692 million (including joint ventures), which represents approximately 35 percent of Greiner's total sales.