Cardbox Packaging investing over €14mil in Austria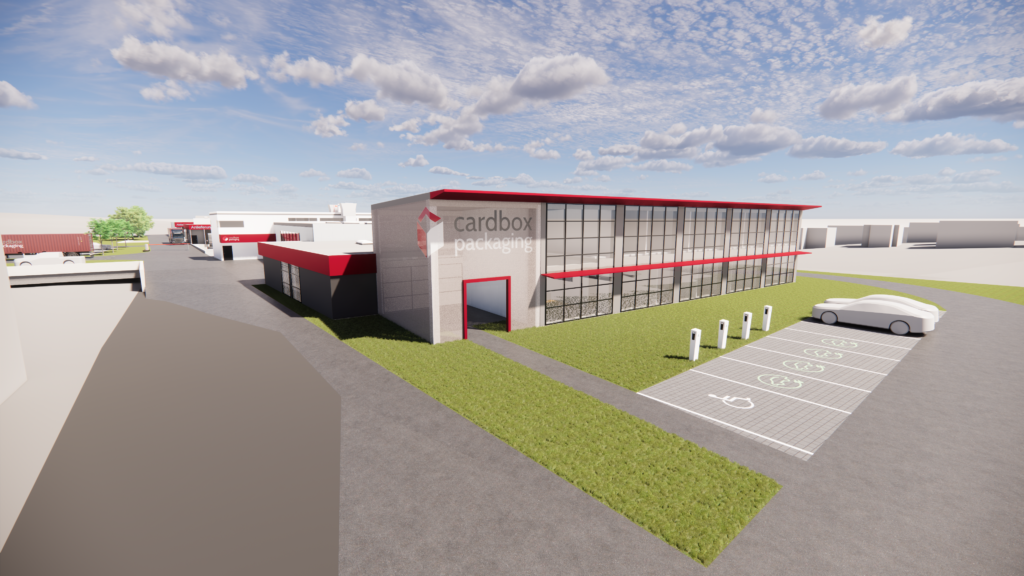 Vienna, October 2022. Recent announcing of the site expansion in Wolfsberg is resulting in over €14mil investment in not only the new premises, but especially in new machinery and automatisation. This operation will significantly affect both Austrian sites of Cardbox Packaging Group. The investment is driven by the decision to support the company's longterm growth plan and to strengthen further its role as innovative high quality partner for the international and local brand owners.
After the previous years of growth, the need for a physical expansion was critical. For the biggest project of the site so far, Architekt DI Heimo Wieser & Partner Ziviltechniker KG, Spielberg, was chosen to take control of the processes associated with the premises constructions. The expansion will primarily increase the surface for production and warehouse premises.
Supported by Heidelberger Druckmaschinen AG, the machinery park in Wolfsberg will contain the new printing line Heidelberg XL 1067LYYLX (7c+2v) and two die-cutting Mastermatrix machines. With the new technological investments and the high grade of automatisation Cardbox Packaging Austria will be perfectly prepared for future growth.
Following Wolfsberg site, the Pinkafeld plant is planning to reorganize its premises layout as well. Cardbox Packaging Wolfsberg shall start the new operation in Q4 2022.
"Thanks to the investment with respect to the Cardbox Packaging Group, the Wolfsberg site will be able to strengthen its focus on special packaging solutions supporting our customers with top innovative equipement and dedicated workflows strongly meeting the future market demand. At the same time, implementing a very unique off-line coating line the site will be expanded to become a breaking new ground hub of expertise for sustainable barrier solutions," explains Roland Schöberl, Managing Director of Cardbox Packaging Holding. The barrier coatings have become one of the group's key specializations, becoming successfull in the European packaging industry. "We strongly believe our decision will turn the investment into the new vital asset within the group, supporting the overall business growth," concludes Klaus Hockl also Managing Director of Cardbox Packaging Holding.
The Cardbox Packaging Group, with sites in Austria, Serbia, Czechia and the USA, has been active in Carinthia since 2011, employing 60 of its almost 250 employees at this location. Alongside with the plant expansion, the workforce growth is being planned too. A number of global branded companies consider Cardbox Packaging a valuable partner in the development and production of high-quality and sustainable packaging solutions. The continuously rising annual turnover of the group is expected to reach €50mil in 2022.