Another significant investment of Cardbox Packaging: state-of-the art die-cutting machine arrived to Pinkafeld!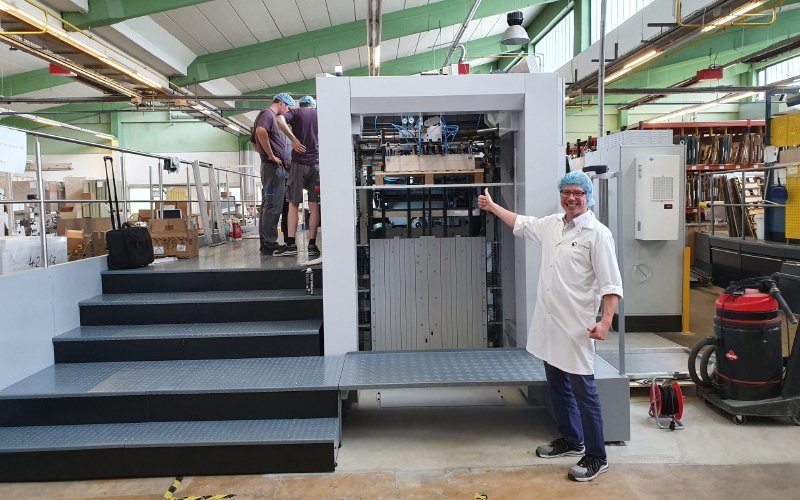 Promatrix 106 CSB is the support for professional cardboard packaging producers and will help us to manage increasing orders from customers. For example it can work with non-stop mode of feeder and delivery which eliminates all the breaks the machine had to make. It also shortens set-up times of the machine. This brand new jewelery at our company also makes operating itself very comfortable because the machine ensures high accuracy and repeatability of single tasks on its own. In other words it is fully automatized. We are looking forward to fulfil our customers' needs.
Cardbox Packaging delivers sophisticated folding cartons to FMCG producers in the food, tobacco, cosmetics and OTC industry. In order to meet the requirements of the food industry, 100% of the orders of the Cardbox Packaging Group – also non-food orders – are produced with LM colors.