Ice Cream in 100 ml available now!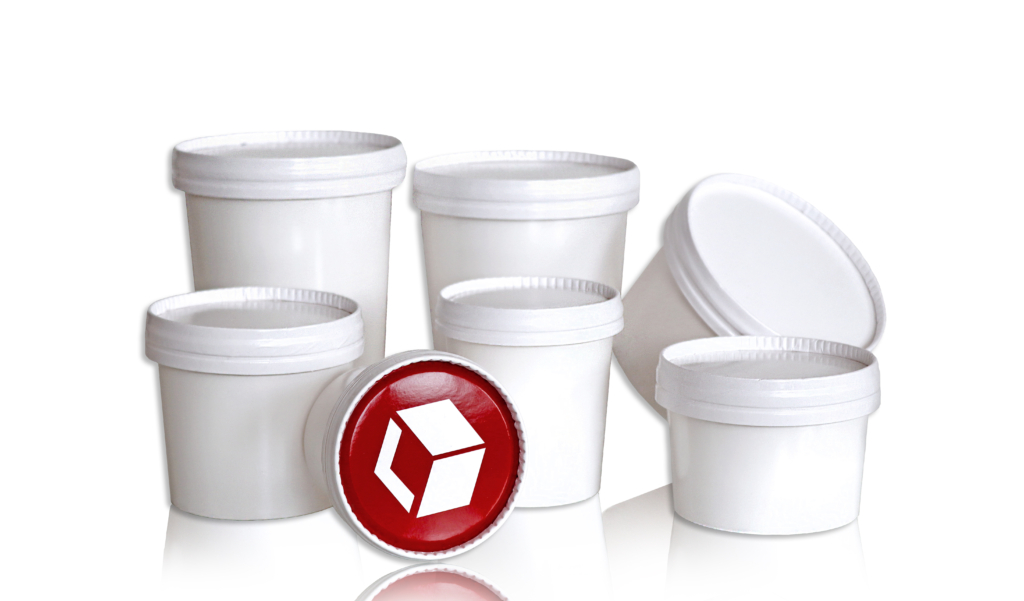 Pinkafeld, May 2023. Aside from folding carton packaging, Cardbox Packaging is an important producer of carton cups and lids for ice cream. These products are especially popular among those ice cream manufacturers looking for more sustaiable packaging solutions. During the last few years, Cardbox Packaging has been continously extending its production capacity at the Pinkafeld location.
Standard portfolio of paper ice cream cups consisted of six size options from 480 ml to 120 ml. Due to a strong customer demand for lower costs, smaller sizes became a popular product on shelves and so the new 100 ml cup size has been developed. For all sizes ranging from 100 ml to 250 ml there is also the favourite option to put the wooden spoon in the lid.
"The main advantage is the ability to offer lower entry level for consumers and keeping the proven concept of ice cream packaging to go," explains Hans Pridal, sales director of Cardbox Packaging, Sustainable Products division. He admits that current demand for low-cost products was the main purpose of this release.
The entire production in Pinkafeld, including cups department, comes under strict food safety rules, hygiene regulations, and quality control processes to ensure it can withstand even very cold temperatures keeping the ice cream fresh. This means choosing the right raw materials, including coatings. Besides the standard PE coating, there are sustainable options too. For example, the bio PLA coating which is made of renewable resources is completely recyclable with the product.
Klaus Hockl, managing director of Cardbox Packaging Holding GmbH, concludes: "Thanks to our in-house development centre and strong partnership with experienced buisness partners, there are new barrier coating technologies in development which allows our cups to expand also to other food sectors."
About Cardbox Packaging
Cardbox Packaging is an international producer of high-quality and sophisticated cardboard packaging in the luxury and branded goods sector, with a particular emphasis on the food industry. Maintaining the highest quality standards and ensuring customer satisfaction are its top priority. Cardbox Packaging benefits from its lean structure with locations in Austria (Wolfsberg and Pinkafeld), the Czech Republic (Zádveřice), Serbia (Belgrade), and the United States (Pittston, PA). It is an attractive, expert partner for the European and American markets, particularly in the confectionery, food, cosmetics, and healthcare sectors.
Interested already? Contact us directly to get your price offer of 100 ml cups & lids!
doris.hofer@cardbox-packaging.com