Cardbox Packaging presents the Eco Tray to the market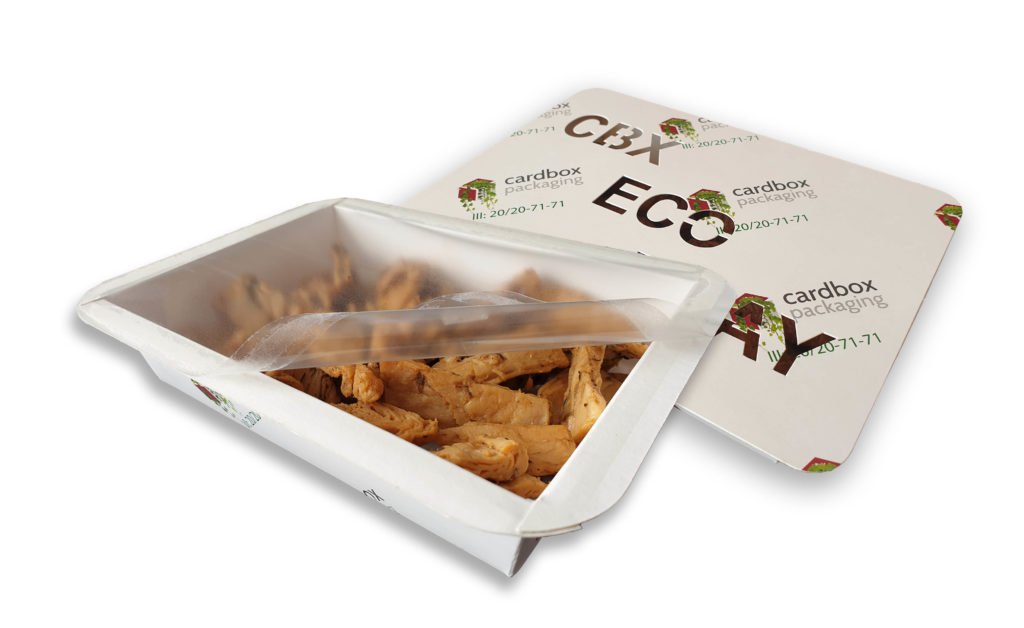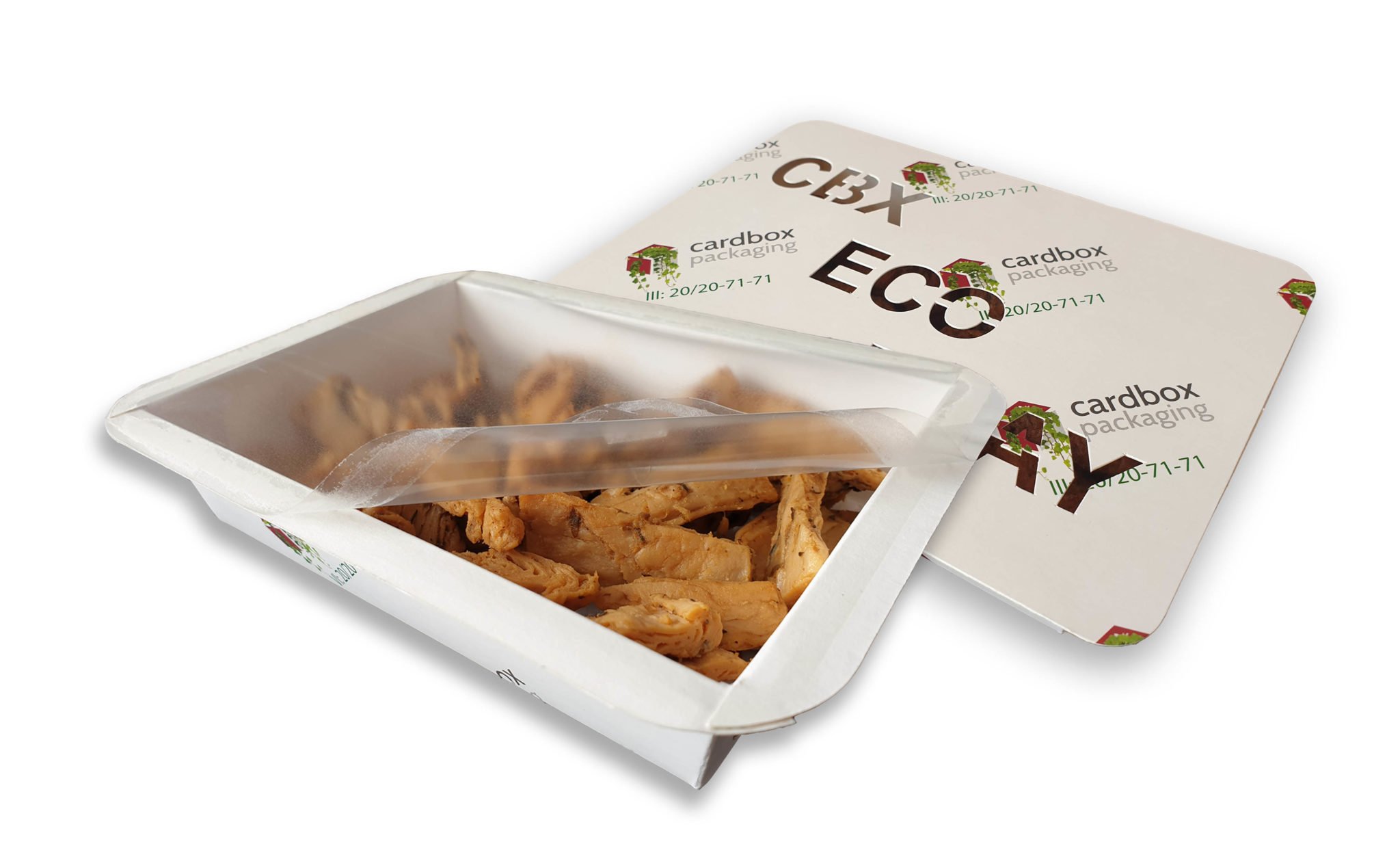 Vienna, May 2020. Cardbox Packaging group would like to present a new up-and-coming packaging solution aimed at the food industry. Eco Tray is a sustainable alternative for exclusive meal packagings. Already in the test phase we have received a very positive response from our market partners and consumers. Our development department is responding to strong demand for non-plastic meal packagings.
With a new Hot Sealing-Tray Machine located in our plant in Pinkafeld, the Cardbox Packaging team is able to produce a high quality, customer dedicated product with a customized shape and construction. Therefore, the Eco Tray is well established for high-demand meal packaging production. Choosing cardboard material instead of plastic can have numerous advantages in order to get consumer's attention, as it is the most preferred packaging material. Furthermore, our unique printing possibilities, together with a barrier coating (for moist and greasy products), make the packaging engaging not only at first sight, but also at first touch while still maintaining a 100% safe rating for food and your consumer's health. According to the type of content there is an option to choose either cardboard, paper or transparency monofoil as a lid variant. Our team will be pleased to assist you with advice.
The Eco Tray is the ideal solution, especially for pasta, salad, vegetables, chocolate, or cookies. It will be clearly differentiated at POS. Managing Director of Cardbox Packaging Holding, Klaus Hockl, smartly declares: "Our customers can take advantage of impressive printing, special barrier varnish and finishing possibilities we offer, and make their meal an exclusive product. Because of its 100% recyclability and renewable resources it's made of, we strongly believe that by this new solution, we can give food and its packaging back to nature."
Cardbox Packaging is an international producer of high quality and sophisticated carton packaging in the luxury and brand-name range of goods with very high dedication to the food industry. Highest quality standards as well as customer satisfaction come first and foremost for us. Cardbox Packaging benefits from slimline structuring at its bases in Wolfsberg, Pinkafeld (both Austria), Zadverice (Czech Republic) and Pittston (Pennsylvania, U.S.). We represent, especially in the Confectionary, Food and Personal Care/OTC Industries an attractive and competent partner within the European and American market.